Calumet Collaborative, through grants from Illinois Department of Natural Resources (DNR) Coastal Management Program and ArcelorMittal, contracted The Lakota Group to create an Identity & Brand for the Calumet Heritage Area with guidance from bi-state project committees and stakeholder engagement. The Calumet Heritage Area brand is here and ready to be implemented after eight months of hard work from volunteers across the region. ​​
"Creating an identity for a region with such a rich history, diverse setting, and vibrant future challenged our team to think creatively about messaging and design that reflects the authenticity of this place," says Marisa Schulz, Vice President at The Lakota Group. "So many committed people were involved in the shaping of this brand and will continue to be important ambassadors in its implementation."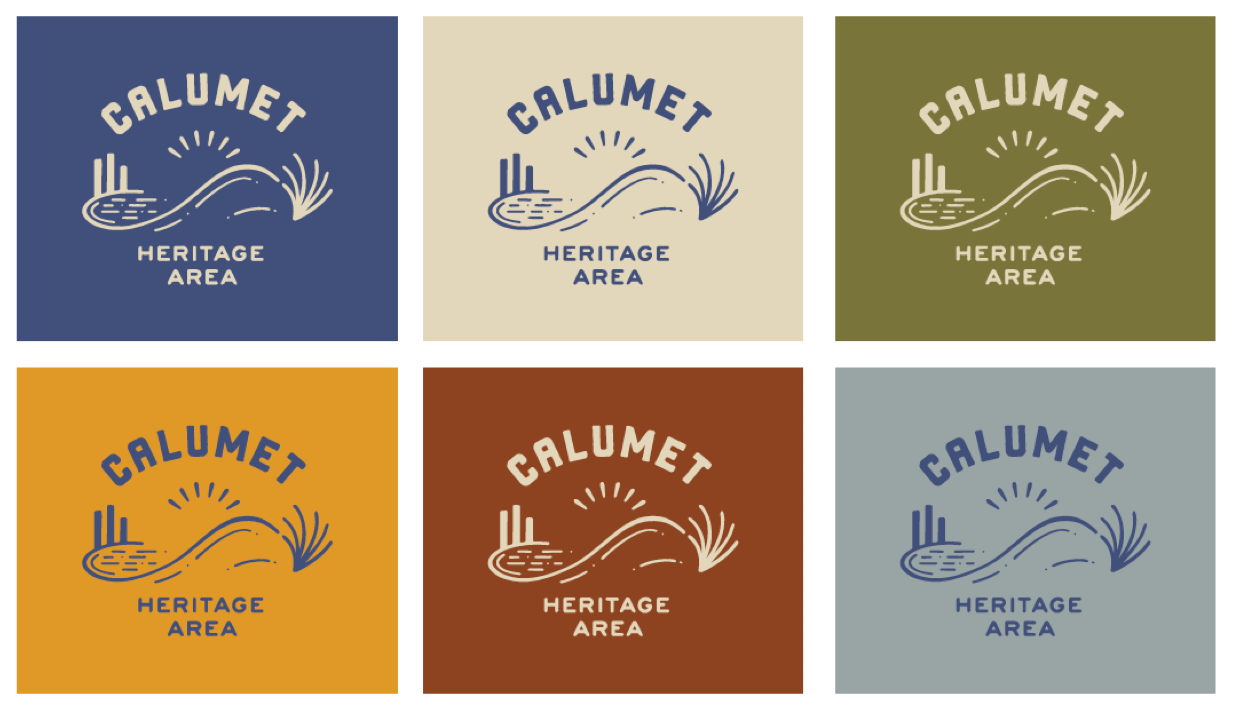 Understanding what the Calumet means to those that live and work in the region and hold the Calumet close to their hearts was key to creating an identity and brand for the Heritage Area. From a stakeholder list of over 300, more than 165 people participated in over 20 meetings, focus groups, individual interviews and online surveys during the course of this eight-month project. The messaging, aesthetic, and final design of the Calumet Heritage Area brand was shaped by the residents, business owners, municipalities, community organizations, local tourism bureaus, and historical societies who participated from across the region.

​"The process for developing a brand for the Calumet Heritage Area has been incredibly rewarding," explains Rachael Smith, Community Branding Manager at The Lakota Group. "At every stage, the passionate group of volunteers guiding the process brought our team's ideas to life. We're so pleased with the final brand and how it speaks to folks who know and love this region."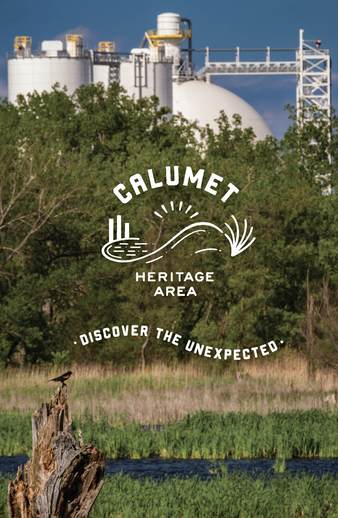 As a part of the Calumet Heritage Area branding initiative, Calumet native Matthew Kaplan photographed several sites across the region that are used to bring the brand to life. These photos illustrate the atypical beauty and bold contrasts found throughout the region — most obvious in its wild and rich biodiverse landscapes vs. its man-made industrial footprint.
The Calumet Heritage Area is a place of unexpected discovery, filled with adventures for everyone, hence the tagline "Discover the Unexpected". The more you explore the Calumet, the more you'll uncover the atypical beauty and resilience of the land, the industry, and the people. Next steps are to convene partners around implementation of the brand, which includes education on the Calumet Heritage Area itself, as well as making sure everyone that will use this brand knows about the tools and resources available to them. If you are interested in participating, please reach out to Tess at
[email protected]
. ​​
The Calumet Heritage Area is a place of nationally significant natural, industrial, labor, and cultural heritage assets, that are preserved and interpreted to advance economic opportunity, and enrich the lives of its residents and visitors from across the nation.
Calumet Collaborative
and
Calumet Heritage Partnership
, with the help of
Field Museum
, are leading an initiative to create and manage the Calumet Heritage Area, and to receive national designation from Congress to become the Calumet National Heritage Area. The Calumet Heritage Area brand has been designed so it can easily adapt when national designation occurs. For more information on the Calumet Heritage Area, visit
www.calumetheritagearea.org