Portage Lakefront Park & Riverfront at dusk.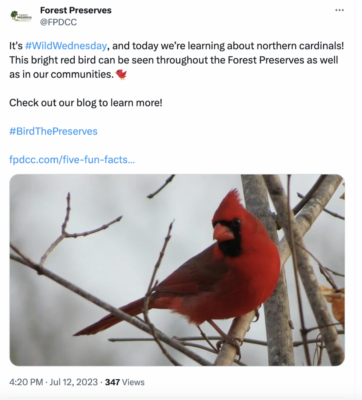 The Sand Ridge Nature Center has continued its birding initiative this summer with regular hikes and trainings for aspiring birders. As part of the Center's #BirdthePreserves initiative launched in 2016, these events have provided attendees with the chance to learn the basics of birding from naturalists while also acquainting themselves with Cook County's resident and migratory birds. Visit the Forest Preserves of Cook County's website or Facebook page to learn more and add an upcoming birding event to your calendar. 

The Gibson Woods Nature Preserve has taken a reptilian route with its programming this summer, hosting a "snake hunt" observational hike. The toasty weather has provided prime conditions for attendees' scouting. Interested in glimpsing Indiana's snake varieties for yourself? Register for one of the upcoming hikes on August 8th.