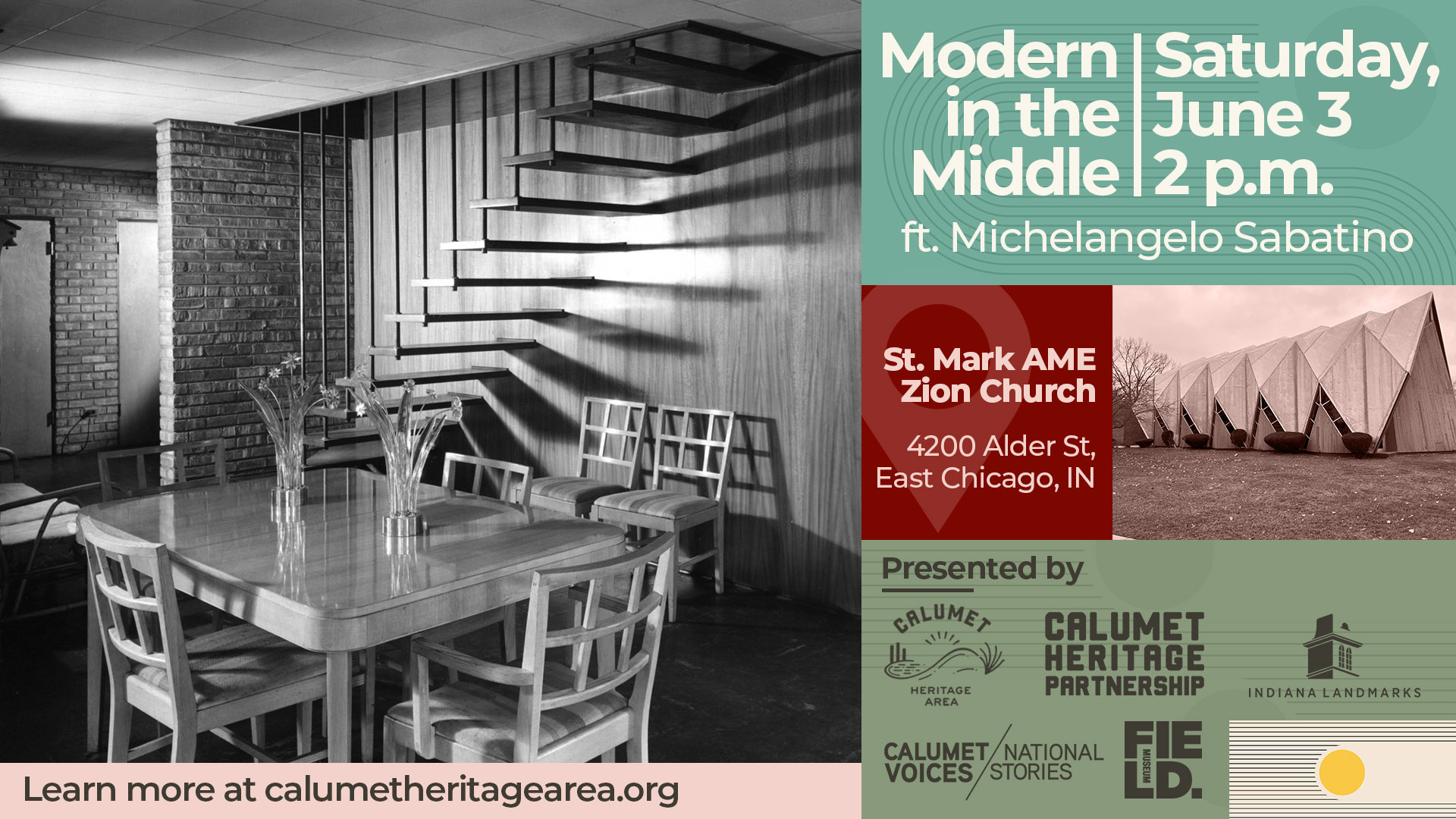 Join us for a presentation by Michelangelo Sabatino, Professor of Architectural History and Preservation in the College of Architecture, Illinois Institute of Technology, and co-author of the book "Modern in the Middle," a survey of the classic twentieth-century houses that defined American Midwestern modernism.
Please RSVP using the form below! This program will take place at St. Mark AME Zion Church – an excellent example of Modernist architecture in East Chicago, IN, designed by Wendell Campbell and completed in 1973. We ask that you bring a donation to the congregation's food pantry for entry.
When: Saturday, June 3 at 2 p.m.
Where: St. Mark AME Zion Church | 4200 Alder St, East Chicago, IN
Admission: Please bring a donation for the congregation's food pantry.
More information:
This program is a joint effort by the Calumet Heritage Area, Calumet Heritage Partnership, Indiana Landmarks, The Field Museum, and the Calumet Voices/National Stories exhibit. 
The Calumet Voices, National Stories exhibition is proud to support this important program to shine a national spotlight on architectural innovation in Calumet region. The exhibition showcases the region's natural, industrial, and cultural heritage thorough partnerships with 15 local Calumet museums and history centers. Visit Calumet Voices, National Stories at the Field Museum through October 22, 2023.